The Fit For You in Merrimack
Our two bedroom apartment floor plans at London Court Apartments combine style with practicality. We offer roomy apartments that feature walk-in closets, energy-efficient appliances, and spacious living rooms for entertaining guests. For your convenience, each building has its own card-operated laundry facility. On top of that, our entire property has free high-speed WiFi, including in your home.
Homes for the Modern Lifestyle
Our recently renovated apartments are designed to complement your modern lifestyle in Merrimack, New Hampshire. Kitchens and bedrooms feature convenient USB-charging stations to power your smart devices. Bathrooms and kitchens highlight sleek, wood cabinetry, and select units have been renovated to include tasteful wood plank flooring as well as a built-in microwave oven. On top of that, our energy-efficient appliances are not only light on energy, but light on cost. 
Take your time looking through our floor plan options. After you find the one that's right for you, give us a call for an in-person tour.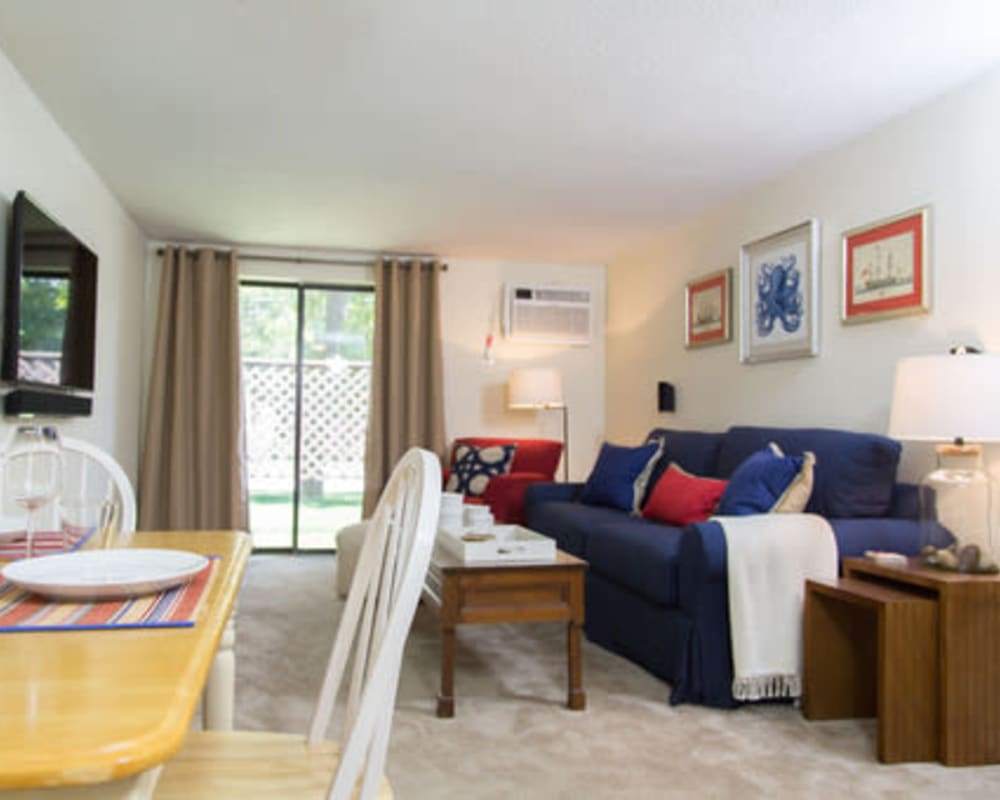 We would love to hear from you.